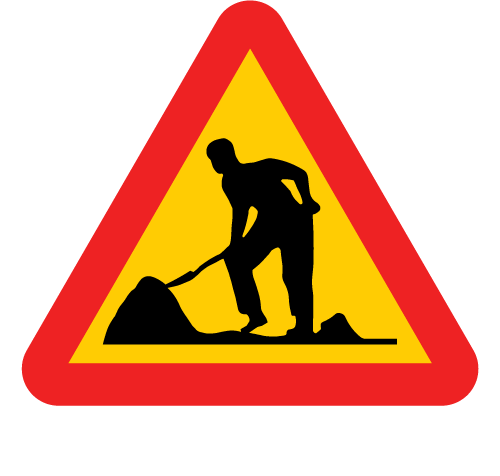 Under construction
This page is displayed as long as nothing is uploaded to your website. Upload your finished site via FTP, or use our simple Website Builder to build a website directly in your browser. You can also create a blog or an online store with for example WordPress and OpenCart.
Regardless of what you want to do you will quickly get started using our easy step-by-step wizards inside Loopia Customer Zone.
Do not hesitate to contact our support if you have any questions or concerns.
Under konstruktion
Denna sida visas så länge ingenting laddats upp till din webbplats. Ladda upp din färdiga hemsida via FTP eller använd vår enkla Sitebuilder för att bygga en hemsida direkt i webbläsaren. Du kan också skapa en blogg eller webbutik med till exempel WordPress och OpenCart.
Oavsett vilket av ovanstående du vill göra kommer du snabbt igång via vår enkla steg-för-steg-guide i Loopia Kundzon.
Tveka inte att ta kontakt med vår support om du har några frågor eller funderingar.
Under konstruksjon
Denne siden vises så lenge ingenting er lastet opp til nettstedet ditt. Last opp den ferdige hjemmesiden din via FTP eller bruk vår enkle Sitebuilder for å lage en hjemmeside direkte i nettleseren. Du kan også opprette en blogg eller nettbutikk med for eksempel WordPress og OpenCart.
Uansett hva du vil gjøre, så kommer du raskt i gang med vår enkle steg-for-steg-guide i Loopia Kundesone.
Ikke nøl med å kontakte med support dersom du har noen spørsmål eller ideer.
Sajt u izradi
Ova strana se prikazuje sve dok ne postavite Vaš sadržaj na sajt. Postavite sajt koji ste napravili preko FTP naloga ili koristite naš jednostavan Website Builder da napravite sajt direktno iz Vašeg web pretraživača. Možete takođe napraviti blog ili inernet prodavnicu koristeći WordPress i OpenCart.
Bez obzira sta želite da uradite, to ćete brzo uraditi koristeći jednostovne korak-po-korak čarobnjake u Loopia kontrol panelu.
Pitanja?
Ukoliko imate pitanja u vezi vašeg hosting naloga, kao i ostalih naših usluga, možete nas kontaktirati na dole navedene brojeve telefona ili e-mail adresu.